I'm a bad SP receiver. I haven't blogged about my last package, even though it was spectacular. Lynne, if you're reading this, forgive me. Here is a pic of my last box: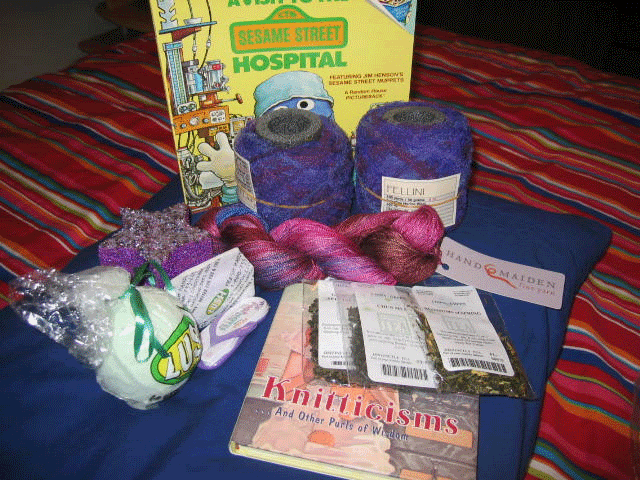 There you have some
Lush
goodies, some luscious yarn (Hand Maiden that was petted and threatened to be stolen at my get together), some wonderful tea, a grover book, a cute little star box and Knitticisms. Lynne, aka etcgirl, wrapped each individual gifty, putting a little Grover pic on each wrapped thing. I put all the Grovers together for a picture: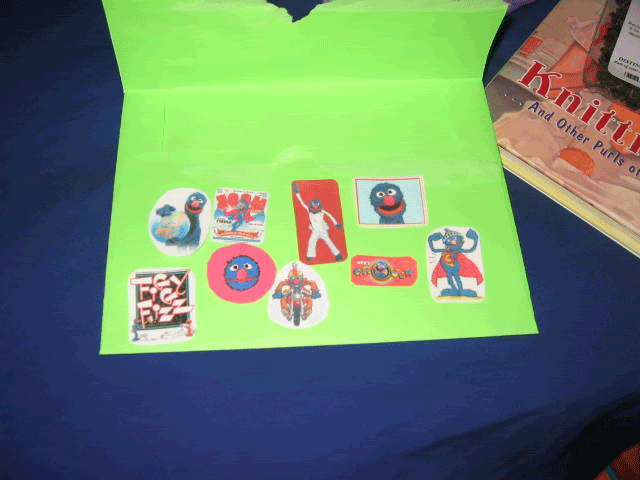 Thank you Lynne for everything!! You were a wonderful SP!
Next, a package that came in the mail for me. Nothing spectacular about the contents of the package, it was more sock yarn to add to my already large collection of sock yarn. What's interesting about this package is the way it was shipped. Here, take a look: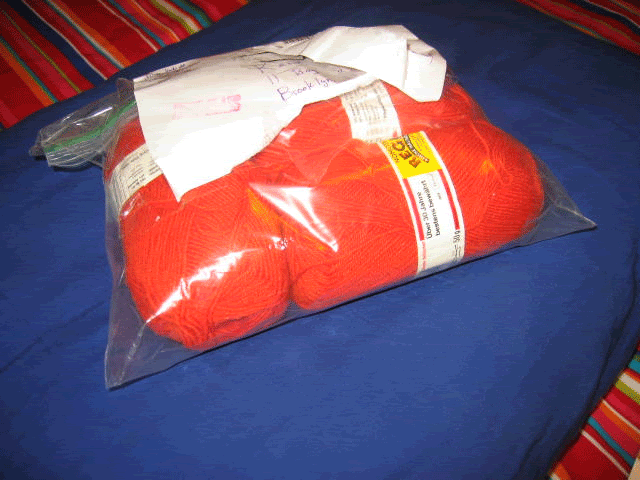 Yes, the yarn came to me in a ziplock bag, taped very well. It was the single most interesting package I've ever received. And when I learned that it was from
Monkee
, I laughed like a lunatic at the mailbox. I was thankful my landlord was not home to hear me cackling like a crazy woman. Thank you Monkee for my yarn and for the laughs. :)
Next, while I forgot to take pics of the knitting get together at my house, I did take pics of my craftiness. I made goody boxes for all the guests.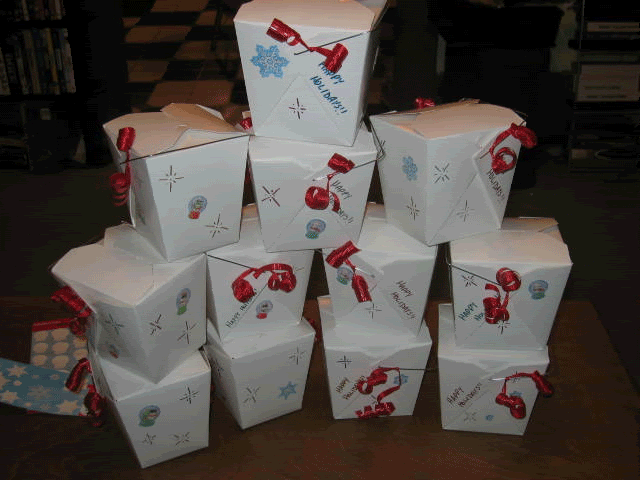 Inside a large chinese take out box (bought at my local restaurant, they're authentic!), I put a hand knit washcloth, a sample of Lush soap, a few limited edition cherry creme cordial
Hershey kisses
and a homemade fortune cookie. What can I say, I really have nothing better to do with my time/life.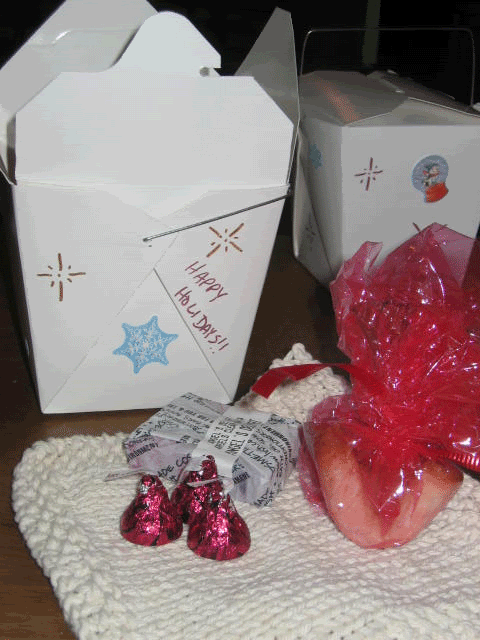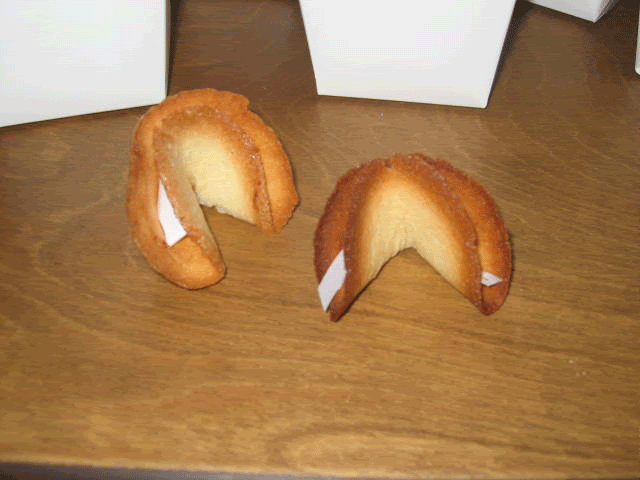 The day after the get together, I left the couch for only bathroom breaks and food breaks. Why? Because I wanted a new hat to wear to work on Monday. So I whipped this up....a
pattern
from KnitPicks, using KnitPicks Merino Style.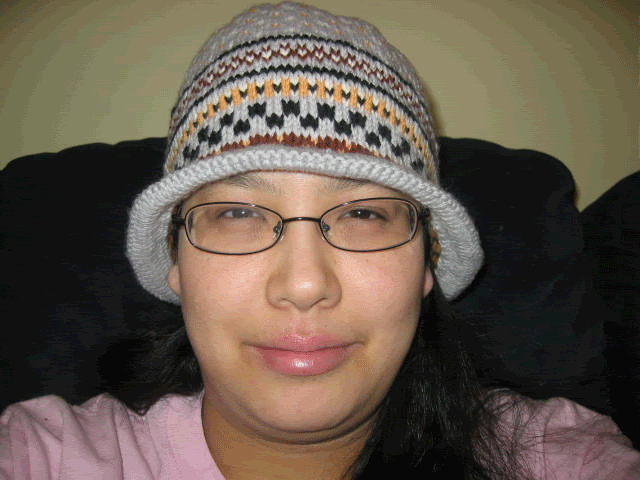 Again, nothing better to do with my life. Next time, pics of my finished Xmas knitting, and the progress on Tubey, but until then, the obligatory cute kid photo. I'll explain it next time (and ignore the basket of overflowing yarn behind him next to the couch...).