Photos of Xmas knitting: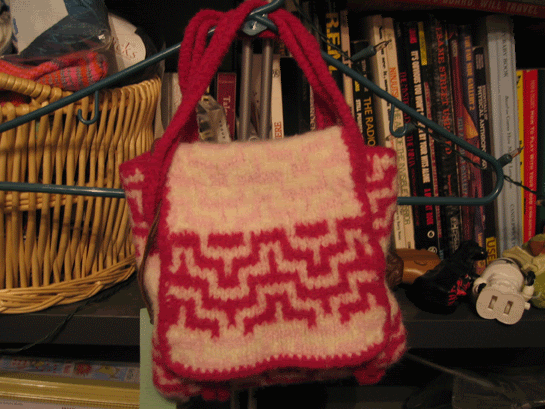 A bag for a coworker's daughter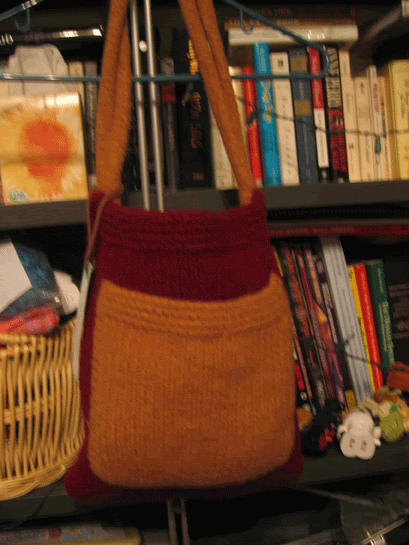 A bag for a coworker, stuffed with 3 scarves for her kids
Eyemasks from Holiday Handknits, filled with flax seed and dried lavender for coworkers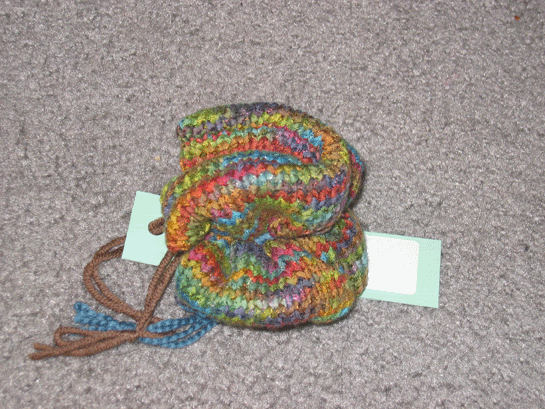 Body puff from Knitty for a coworker
It just occurred to me that all my knitting that I've showed you so far have been for coworkers. I'm quite generous, huh? Anyways, I have been working on something for me, and while I'm very happy with the way it's turning out, it was meant to be Florida knitting. Now I'm out of ideas for knitting projects while in Florida. I'm open to suggestions. Right now, I'm thinking socks. Small, portable and quick. Oh yes, my project for me. Tubey. I'm so in love with this that I've been up WAY past my bedtime knitting it. It's not great photos, but this should suffice til I can model the finished object: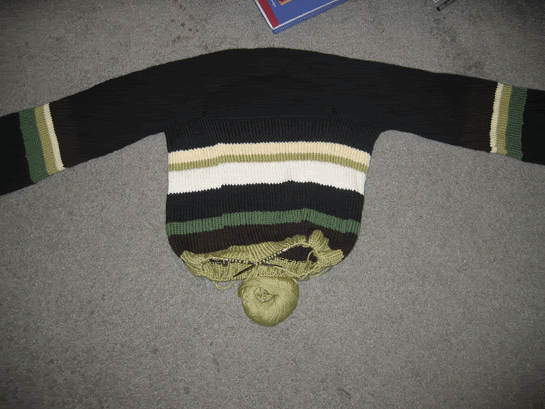 I may not be back to the blog til January. If I don't get back til then, have a look at my favorite thing about the holiday season. My landlord puts this star on the house every year. This year I almost thought it wasn't going up. But I came home this weekend to see it in all it's glory. It's big and obnoxious, and you can probably see it from the moon...but it makes me smile. Happy holidays folks!