I got home Friday night from a seaming party at
The Point
and found a box waiting for me. I was quite excited because I had no clue what it was. Then I opened it and remembered that
Laura
was sending me sock yarn. But when I opened it up, I found not only 6 balls of lovely orange Regia sock yarn, but 18 balls of Dukaten Soft-Effekt yarn in a great gold color. It screamed to me "sweater for the little guy". So that's what it's to be...and I probably have enough for a matching hat and mittens. So, thanks again Laura!!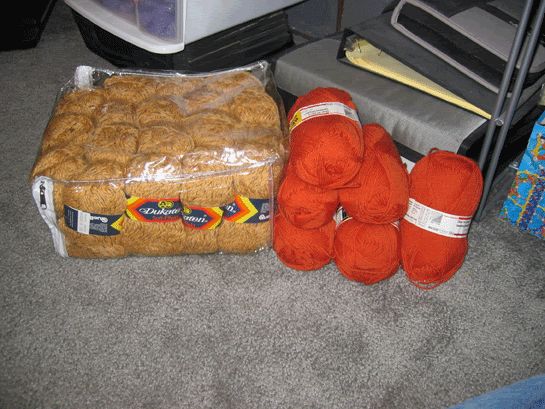 So, last night while in
Knitty Chat
, I mentioned being in the closet. Not that kind of "in the closet", but actually being in the closet. My computer is in a large closet and that (this?) is where I blog, chat, and surf the web. I figured I should share my closet with you (ignore the mess...it's primarily hubby's living space).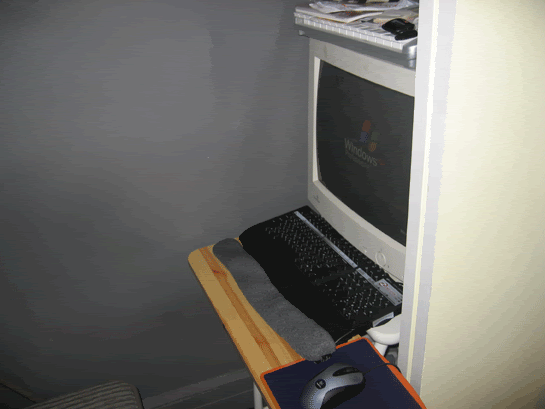 So, where do YOU blog?
Next post: pics of my Adrienne Vittadini sweater...I should have it done by mid week...