Hello? Is anyone out there? If so, shield your eyes. *Blows the dust off the blog* I hope that didn't get in your eyes and/or cause you to sneeze. I have been a bad blogger and I deserve many skeins of 100% acrylic for being so bad. But I hope this post is entertaining enough that you will forgive me and not send me hate yarn.
So, what have I been doing while the blog has been getting dusty? I spent a week preparing for an Annual meeting at work, and then 2 days actually working at the meeting. Sure, sure, I ate like a pig with my coworkers at a few restaurants (
Remi
and
City Lobster
) and stayed in a
hotel
for a night even though I live in the city, but it was tiring and I had very little time for blogging and stuff.
I did go to Rhinebeck the weekend before, and while I'm SURE you've seen plenty of Rhinebeck pics already, you haven't seen MINE! Ok, I didn't take many, and they're all animals (I completely forgot to snap a photo of the mini Coffeeshop meetup!). How could you resist such cuteness?
I wanted to buy this angora bunny, but my mom stopped me.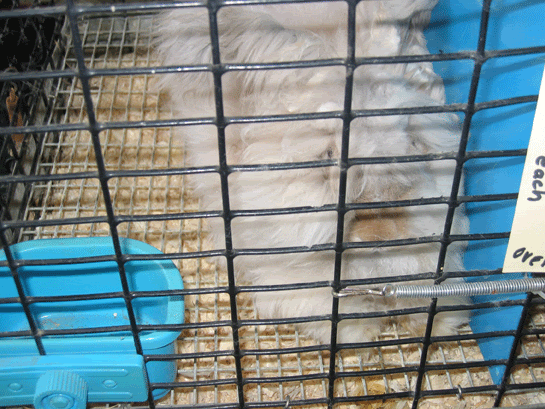 Can you imagine your next haircut being like this?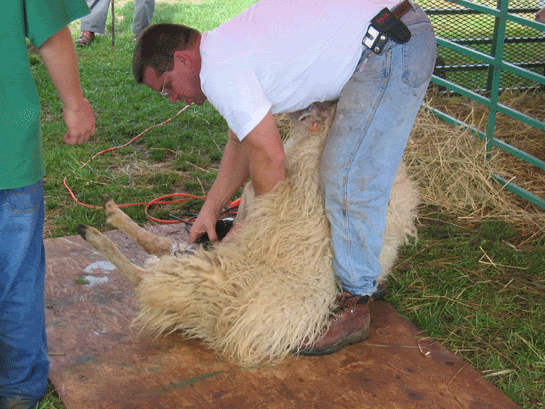 My loot from Rhinebeck: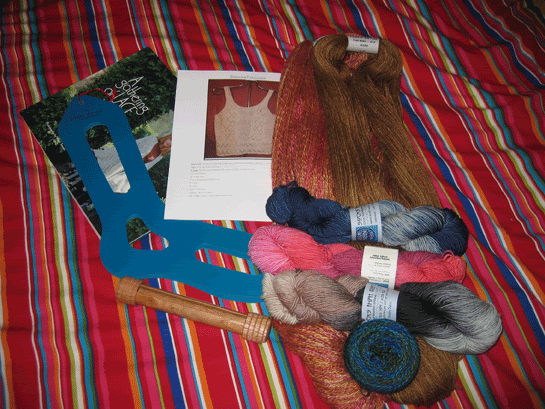 I managed to finish up the Adrienne Vittadini sweater before Rhinebeck and I wore it up. It was lovely, til the sun came out. Alpaca and Silk and the warm sun just do not mix. I had to buy a t-shirt and change after lunch. Ya'll want to see the t-shirt? It's pink and has a lamb on it. No, you want the sweater? Aw, you're no fun. But, you are the reader and the reader will always get what he/she wants on this blog.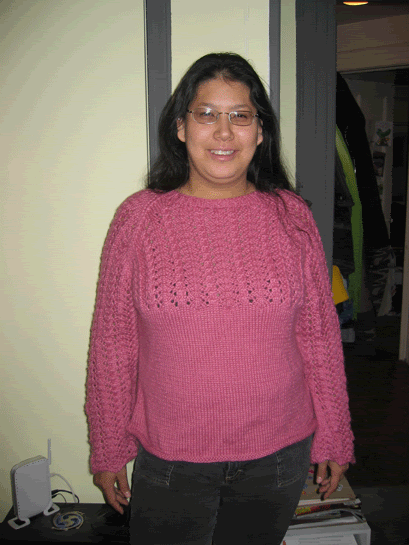 It's not as body skimming as the one in the pattern book, but I don't need body skimming, and it fits perfectly for me. My only problem for me, is that it sheds. A. Lot. Oh well, I'll deal with it. I'm very happy with it nevertheless.
What else do I have for you lovely people? Oh, I made a scarf for one of the tech people at Vermont Web Host, the guys that maintain the
Coffeeshop
. I used
Rachael's
Good Ole Cabled Scarf
pattern and 1 1/4 skeins of Cascade 220. Nice and easy and quick. I went thru a little over 3/4 of one skein in one day.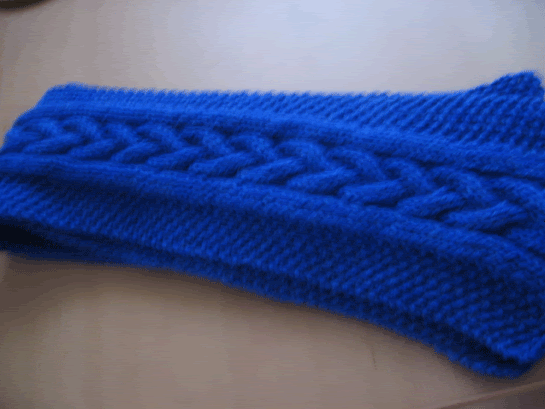 I got a great SP package yesterday. Can't wait to start coloring in my very own Hello Kitty coloring book! Finally, something I don't have to share with the kid!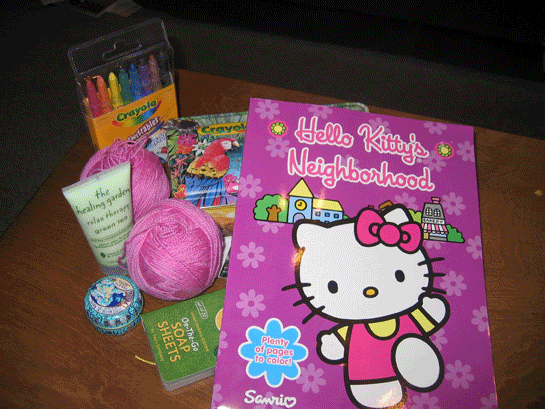 I also started, and am almost finished with
Sparticle
, pattern written by the lovely
Wendy
. I have one more icord to do and weaving in of ends, seaming and felting. It works up great in Cascade 220, and it's an incredibly FUN knit.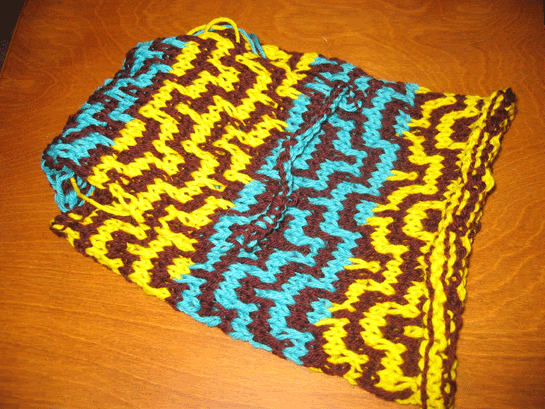 And last but not least, my proud Mom moment. My little guy got his high white belt a few weeks ago in karate.
If I promise to come back more often, will ya'll come back again soon?