Over the past week, I have thought a lot about socks. Must be because of
Sockapalooza 2
. I have finished my socks for my sock pal. The picture isn't all that great, but I think they came out great, even if you can't see the lace pattern too well.
One of the girls at my knitting meetup was selling a bunch of Koigu. She bought it all to make Charlotte's Web, but decided she didn't want to and that she had many other projects to work on first. So she sold me all the Koigu for $50. See what I got?
I have no ideas on what to do with it yet; suggestions?
Onto the Koigu that I bought while in Boston. One sock down, one more to go: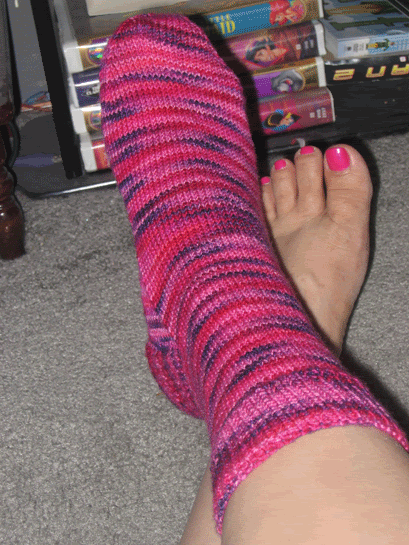 And this is what's become of the Lang Jawoll that I bought in Boston: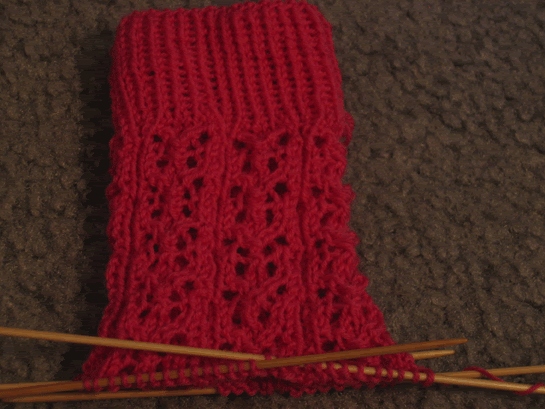 The color is WAY off, but hopefully you can see the little butterflies in the pattern. It's SO cute and SO easy to do. I'm on the heel of sock number one.
Once the socks are done, I will start on Mariah number two. This one is for a friend and I may just make it her Xmas present.
Happy Fourth of July folks.