I finished them last week, but had yet to take pics. I want to show you the mess of ends that comes along with switching several colors. I told hubby that I was going to take them into a shop and pay someone to weave in all the ends for me. But I ended up doing it myself.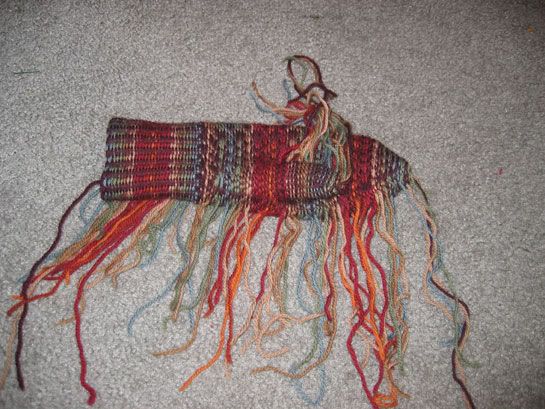 Horrible, isn't it? But they came out so lovely! I didn't block them, and I know I should, but I'm scared of steam blocking. I'm afraid that all my hard work will be ruined. I don't know exactly what I think is going to happen, but nevertheless, I'm scared. Here's both sides of the mitts: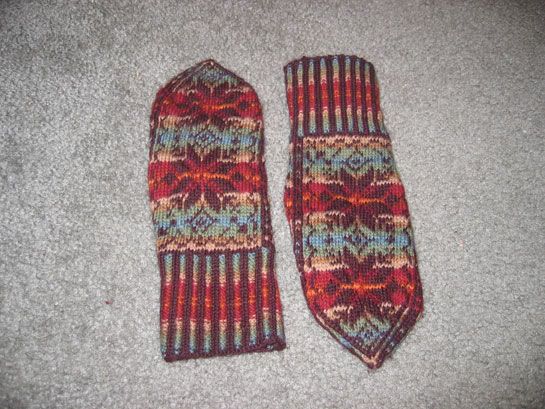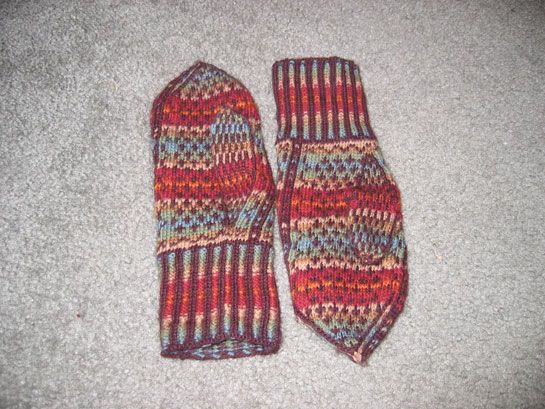 You should go take a look at
Stephanie's blog
. She's doing the mitts in a 2 color variation, which I think is quite stunning. I wish I'd thought of that. Maybe I'll make another pair in just a 2 color combo.
Onto my newest project,
Zaftig!
. I started it yesterday on the way to my spa appointment and this is what I've got so far: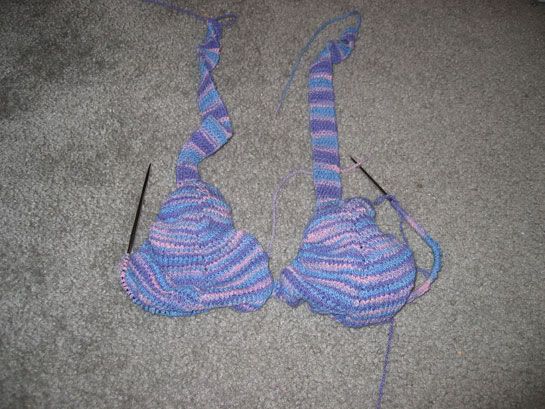 I've just cast on for the midriff band, and if all goes well, it'll be done tonight, minus the elastic and ribbon, that is.
I'm not quite sure what I'll work on next. I've got lots of sock yarn, and some pretty alpaca to make a scarf. I have to go shopping (I do, really!); I've wanted to write my own pattern for a tunic, and I've got it all sketched out, but I need to do dimensions and choose yarn and all. Updates as I have them.