Yay!!! I got my package from my secret pal,
Pam
! She sent me a box of such wonderful goodies: two balls of Cascade Fixation to make a
Zaftig
, a skein of Clou to make
Bon Bon
, a ball of Lion Brand Magic Stripes, a cute little magnet, a box of scone mix to go with tea she previously sent me, and a great cookbook from her neck of the woods, Washington. Pam has been an awesome pal! Here's a pic of my stuff: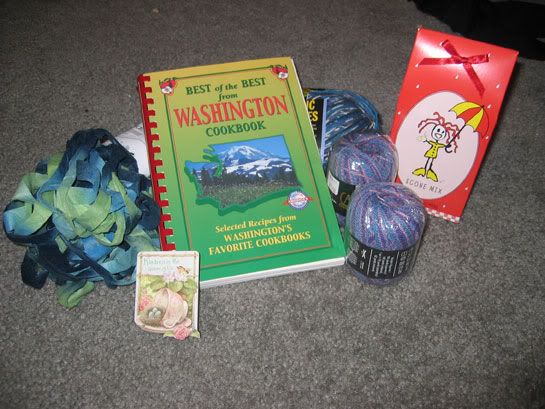 I also have a new mitten. My right hand nordic mitten is complete. I have yet to put the left mitten on the needles, because I'm still trying to finish up Xmas gifts and a couple of baby blankets, but soon....I want to have them for Xmas for myself. Hey, a girl has to be good to herself!! :) Ok, here's the mitten, palm side and top of the hand: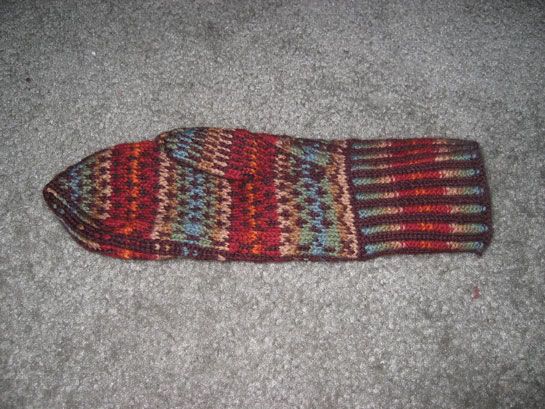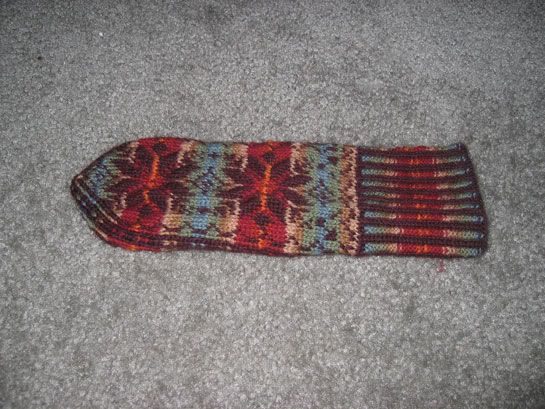 Ok, that's it for the night...til next time.