This blogger has been a busy blogger. I have finished a couple of Xmas presents, a blanket for a family member who's due in January and some stuff that I can show you. First we have my sister's tank which took me FOREVER to do. I think I just lost interest in it, but it's finally done. Yay!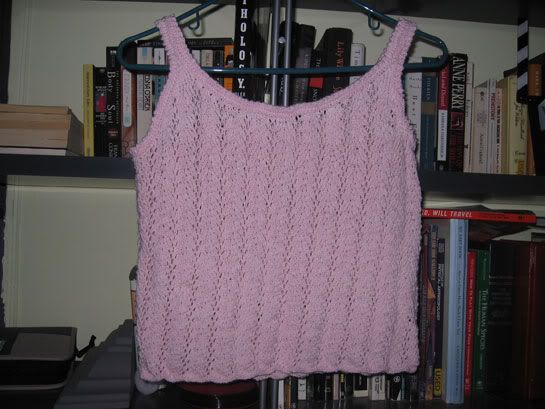 Next we have the little cardi (Sport) that I was being paid to make. There's a hat and mittens to go with, but I didn't take a pic of the hat, and the mittens aren't done yet. But isn't the cardi incredibly adorable?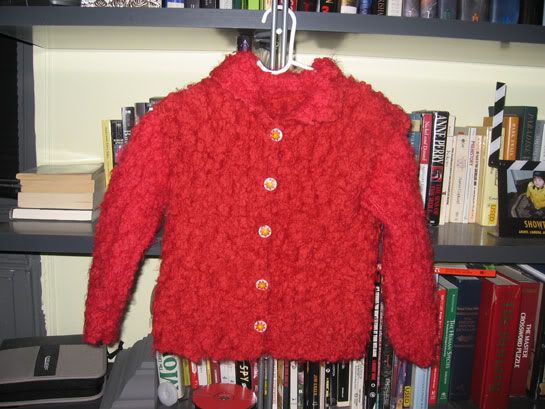 I also took pics of my work in progress: the Nordic mittens from the latest IWK. I think they're turning out great. I've done minor bits of color work before, but nothing like this and I'm very impressed and pleased with my own work. They're my Xmas gift to myself.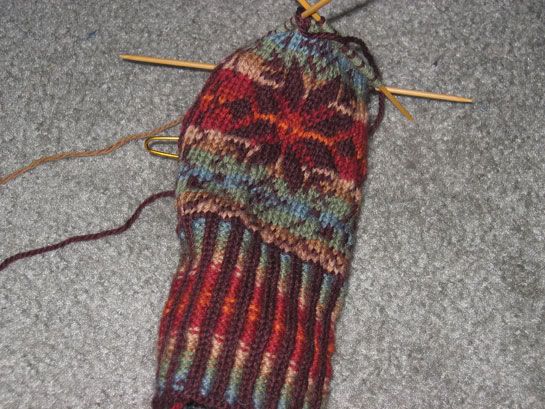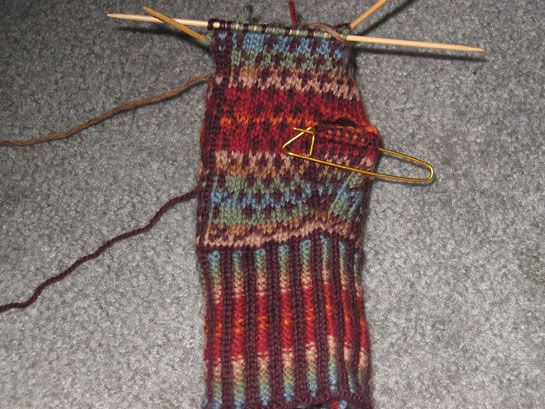 The Knitty Secret Pal 2 is coming to an end and I just wanted to say that it has been such a pleasure to buy stuff and send packages to my Secret Pal
Sarah
. She got her last box from me last week. I got an email from MY secret pal who says my last box is on it's way. I'm dying to know who has sent me such wonderful goodies!