HI! My name is Daniel. Mommy likes to call me her little guy, but I'm not little. I'm a big boy! Mommy said I could do a post for her because she's trying to make Christmas gifts for everyone. I wonder what she's making me?
Mommy says she's sorry that she hasn't been here since last week. She's been busy knitting away on those gifts. We also camped out in the living room last Friday night. Wanna see? Here's our tent and us having fun. Mommy says don't focus on how funny she looks, just look at my cuteness.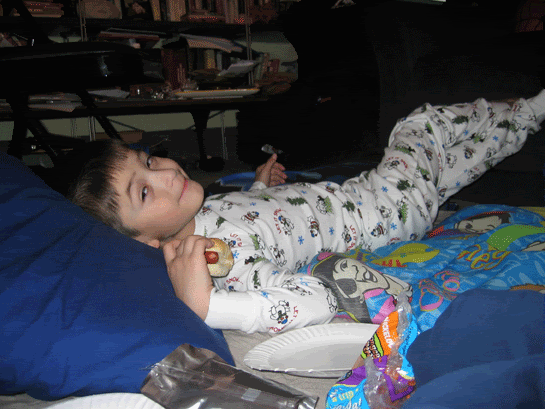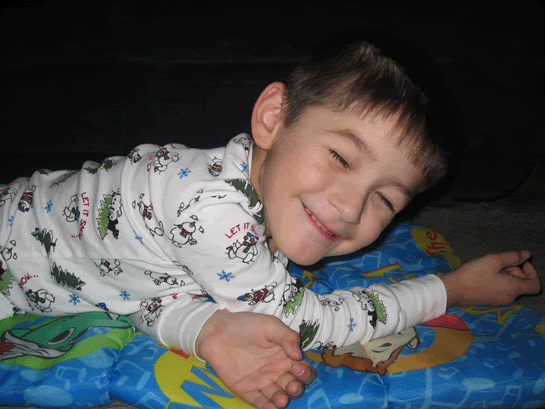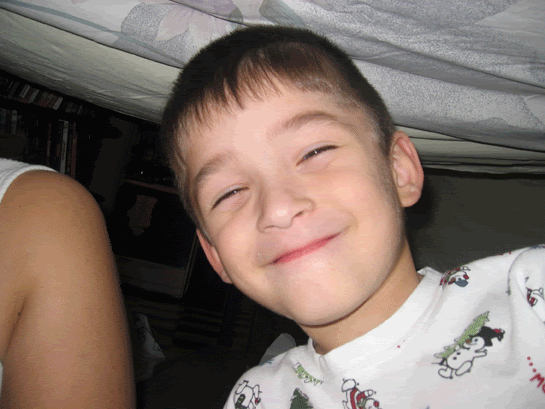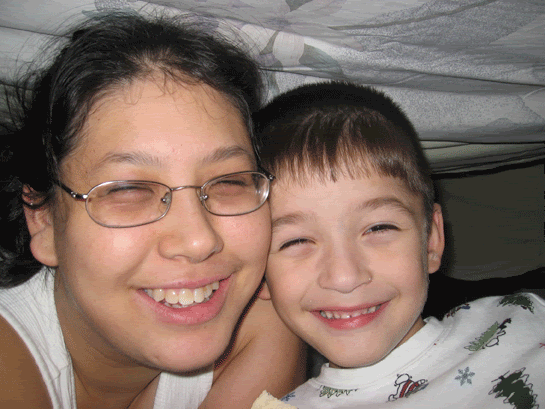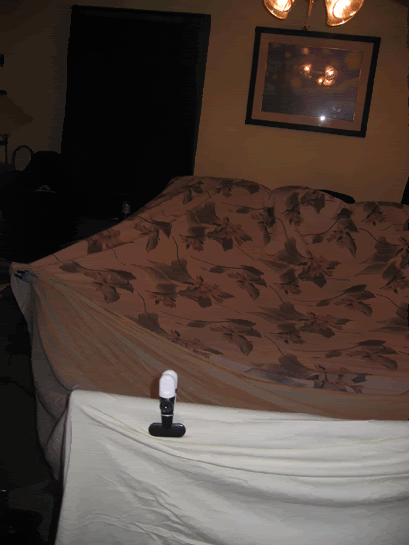 Oh, you're here for knitting, not my cuteness, right? Mommy said I should show you these pictures and tell you about them.
Mommy made this for her friend Nicole for her birthday: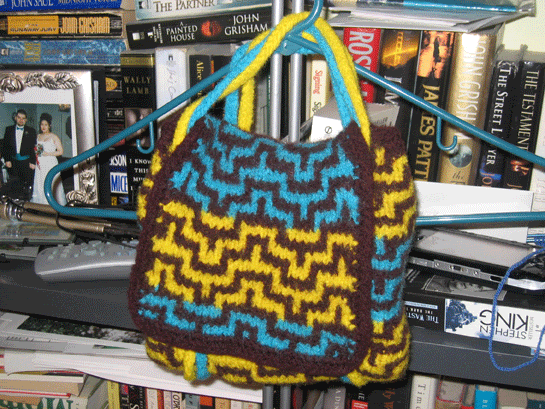 She said that it's a Sparticle, and that you can find the pattern at
The Garter Belt
. What's a garter belt?
This is a scarf that Mommy started at the beginning of the year and has neglected for a long time. It's made from a Blue Heron yarn that she bought when we were in New Orleans
last year
.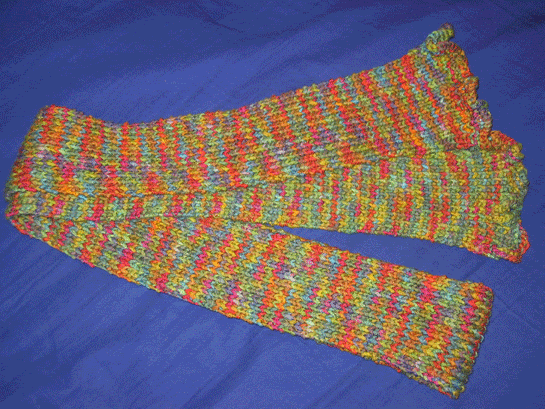 These are gauntlets for my Uncle Ray for Christmas.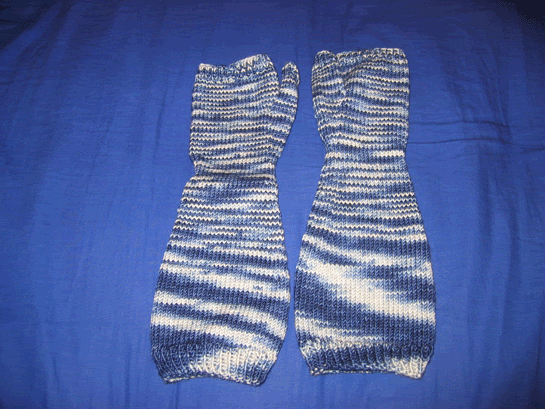 This is a scarf for my friend Janine for Christmas. Mommy says the yarn is Gedifra Fashion Stripe, something that came in her goody bag when she went on the Knitty Cruise (I went to the
Brooklyn kids museum
with Grandma that day!)
And this is knit from a pattern in Mommy's new knitting book,
Handknit Holidays
(she got it for her birthday this week!). She said she was able to make two eye masks from the one hank of
Fiesta La Luz
.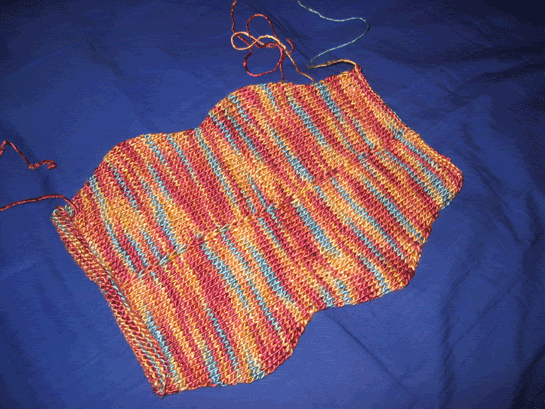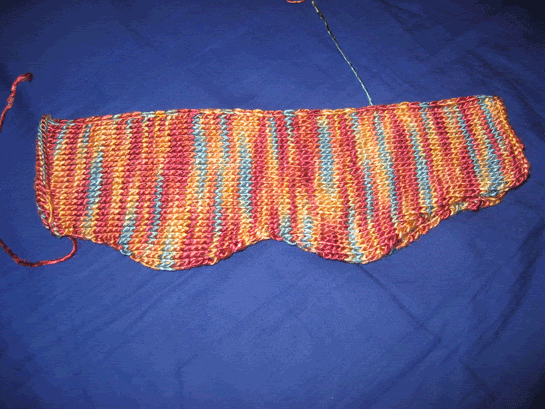 And last, Mommy went shopping again at
The Point
. She said that all of this is to make more gifts.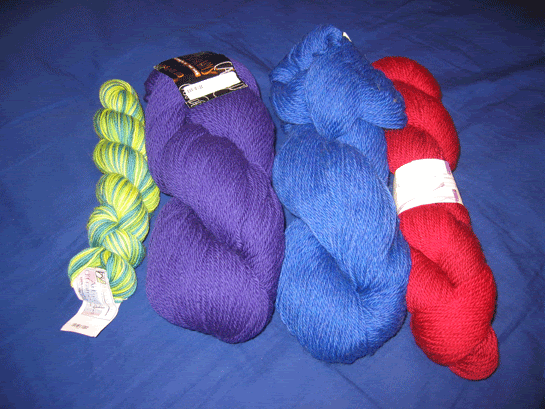 She says that from left to right there's Art Fibers Ultramerino 4, 2 colors of Cascade 220 and a Lorna's Laces Shepard Sport.
Thanks for stopping by! Mommy says if I'm a good boy that I can come back and play on her blog again soon. For now, I'm going to go pretend I'm
Chicken Little
!