A finished Rebecca sweater: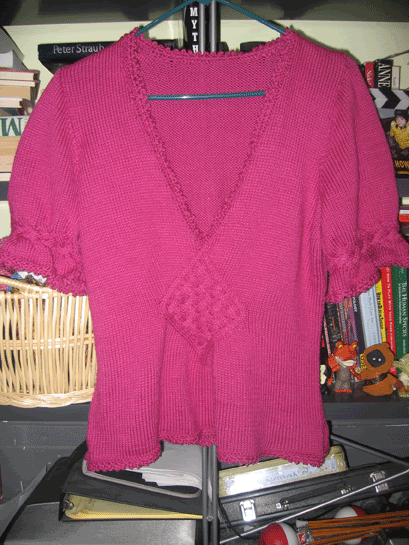 I had problems with the neckline being too plunging, but a couple rows of garter stitch and then the crocheted picot edging, the neckline is perfect. See?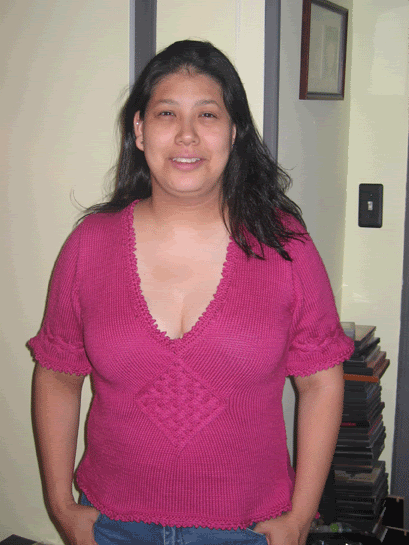 Elizabeth
and I did a swap awhile back and she sent me the makings of a felted bag along with a pattern she wrote herself (you can find it
here
. It was my first attempt at felting and though it's taken me awhile to actually go felt it, I think the results are wonderful! I used some leather strips that I found at
M&J Trimmings
and an eyelet maker to put eyelets into the strips (doubled) and attach them to the bag.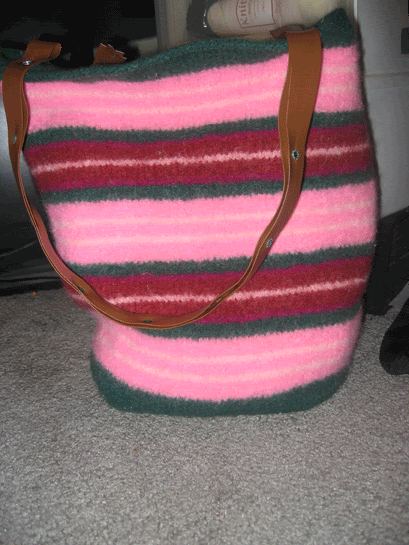 I was at
The Point
last Sunday to meet up with
Abbey
, who was making a pit stop in NYC on her way upstate with her family. Little did I know that it was going to be packed in there because
Amy
was going to be there! Check out the blog to see the pics of The Point and of all the people that came out to hang with her. Here's a pic of me and Abbey: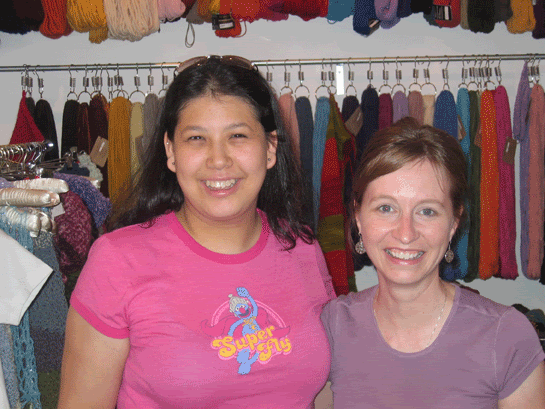 When I left The Point, I left with 3 balls of Noro Kureyon to make a
Booga Bag
. I figured since I needed to felt Elizabeth's bag, I may as well try something else as well. Here it is all knit up: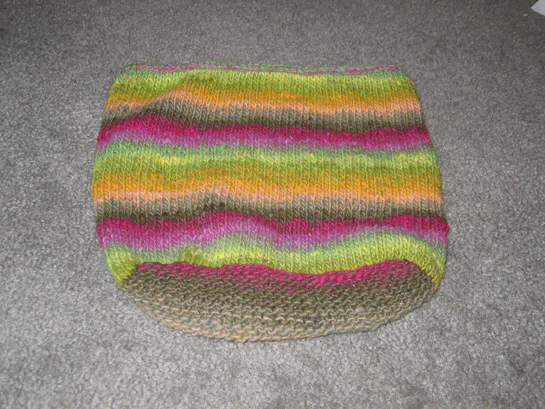 It still needs another washing; there's still stitch definition in both the bag and the icord. But I love the colors and the way it's coming out. I think I'm officially addicted to felting.
Last week I bought ribbon yarn (
Schulana Samt-Color
in the color on the left) and started a
Ribbon X-Back
. This is what I have so far, just starting on the 3rd ball: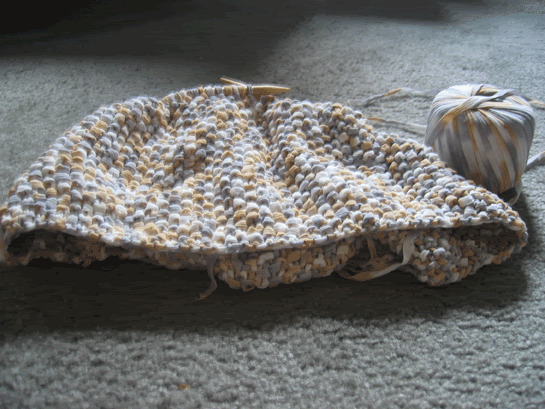 I have joined
Sockapalooza Two
. I can't wait to see who my sock pal is!