Ooh, such a long time since a post. Bad blogger!
I've been knitting...I finished two pairs of socks for
Gina
. I was helping her out since she hurt her hand. I know she likes them. I hope her mom, the recipient of the socks, likes them as well. I've got one more to do. Unfortunately, I forgot to take pics of them. Maybe Gina will take pics for us?
I started on the front of the
Rebecca sweater
. I'm on the V-neck shaping. Here's a pic of the front and a closeup of the cable: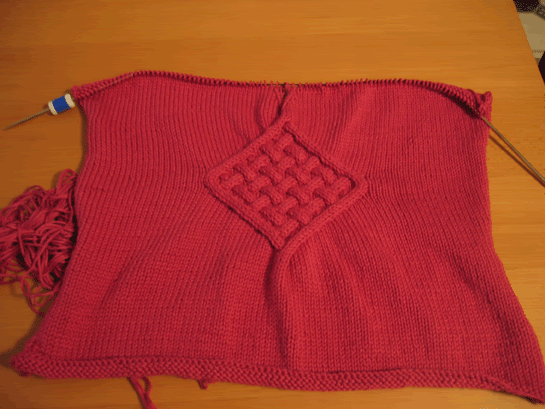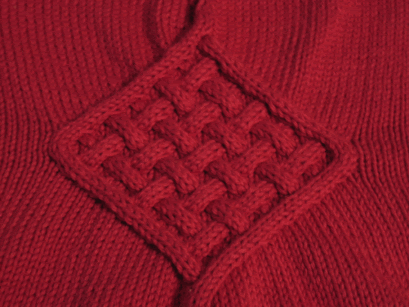 I ordered some yarn to make a
Clapotis
for a coworker who is retiring. I ordered it from
NoNoKitty Yarns
and got a custom color made. Like it?
And the Clapotis so far: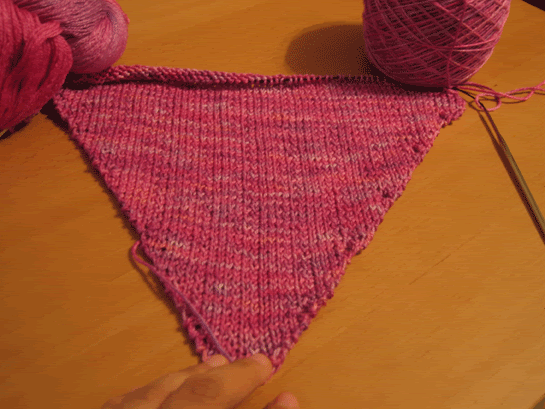 I love the yarn. Go buy some from Danielle now!
I also, in my spare time (yeah, ok), made this cute little bear.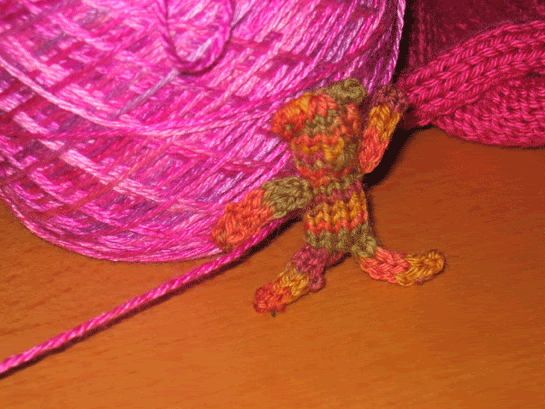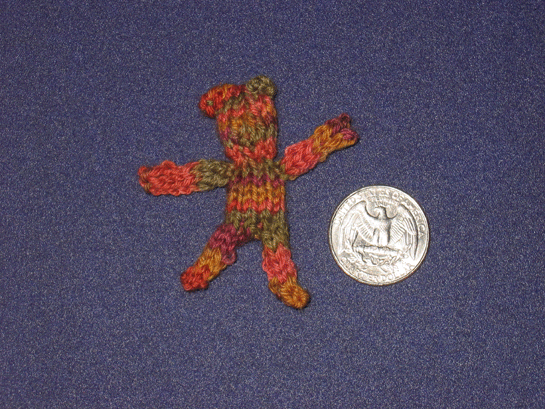 The instructions are in the latest issue of
Interweave Knits
. It took about an hour using
Lorna's Laces
sock yarn and size 1 needles.
Next up, a
Mariah
for a friend of mine. And then, I have no clue! Gimme a suggestion!