My poor blog has been feeling neglected. It feels that I don't love it anymore, especially that it's old at the age of 1. Please understand little blog, that I am knitting, but life has just been complicated. Work is well, forcing me to work, and homelife...well, we're in the process of looking to buy a house in NJ, so I don't have the time or energy. But I am knitting. And here is proof:
The bag, not yet felted, but when I get some time to go look for handles, then it will get felted. There's a cd for scale. One of my little guy's favorites.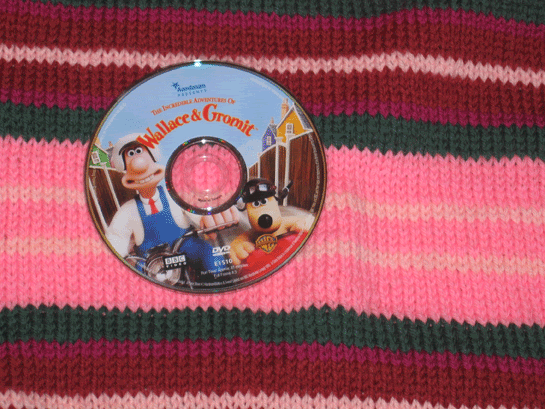 And even though it was never an icon on the sidebar there, Branching Out, made from
Knit Picks Andean silk
. It's not blocked, nor are the ends weaved in. The second photo is the true color.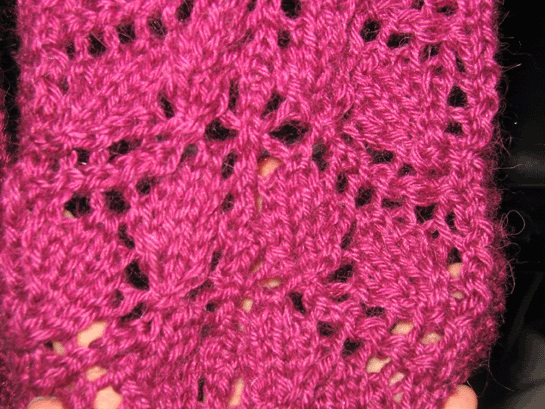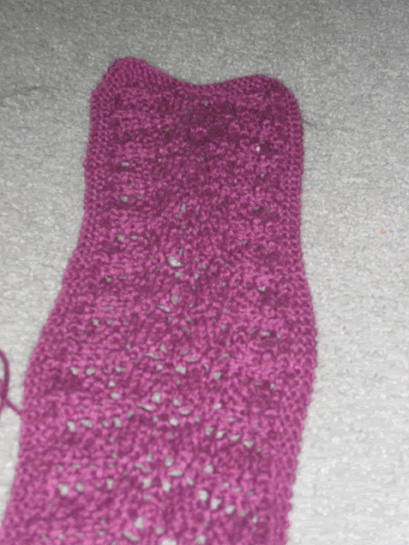 I think it will go to my little guy's preschool teacher when we take him out to go to Kindergarten in the fall. I think I will make a few more in the other teacher's favorite colors, since it was such a quick knit.
And I've started on a pair of socks, the pattern from Knitting on the Road, out of
Knit Picks Sock Garden
. What can I say? I went a little Knit Pick happy one day. Here's one of the pair: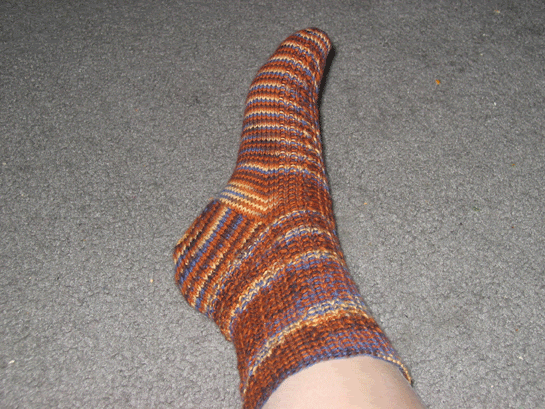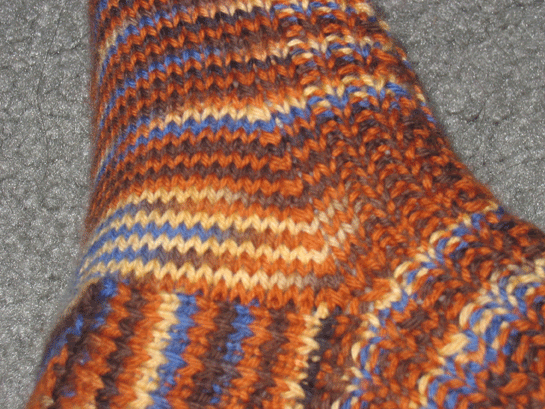 I love the way the heel turned out, and the gusset decreases.
I got an RAK from
Tabbytuxedo
today. Look at the goodies she sent: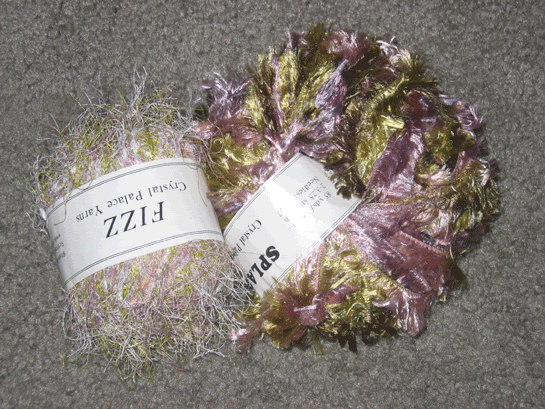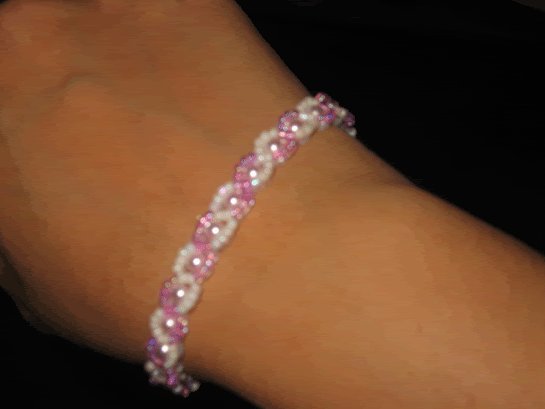 The photo of the bracelet didn't come out well, but she MADE that for me. I'm at a loss of words at how nice people are.
I've got to use what's in my stash, since I've got to use all extra money for the house for now. I've got an order in to Knit Picks for some yarn to make a friend Mariah, she's paying for the yarn, and a little something for myself for mother's day. I shouldn't have purchased the yarn, but I fell in love with the pattern and I had to have it. This is it, from Rebecca No. 29.