It was so nice to knit knowing there wasn't a deadline, and especially nice knowing that it was for me! :)
My finished Clapotis, along with a view of it's pink tip: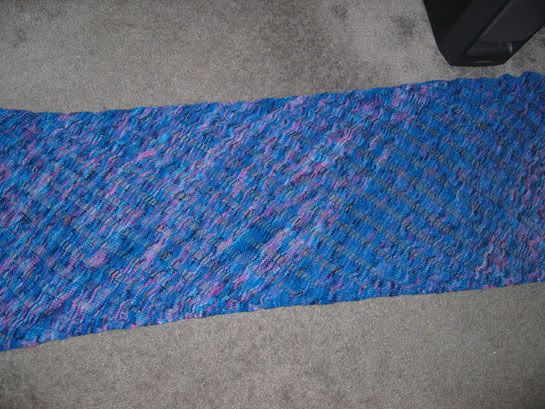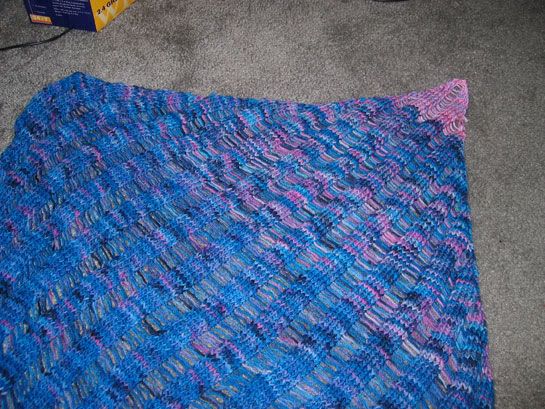 The pink tip is because I ran out of yarn just before the last 10 rows and was forced to use another shade of Kersti that I had. Luckily I had that, or I would have had to go and get another skein just for 10 rows. Oy. Here's a closeup of the drop stitch ladders: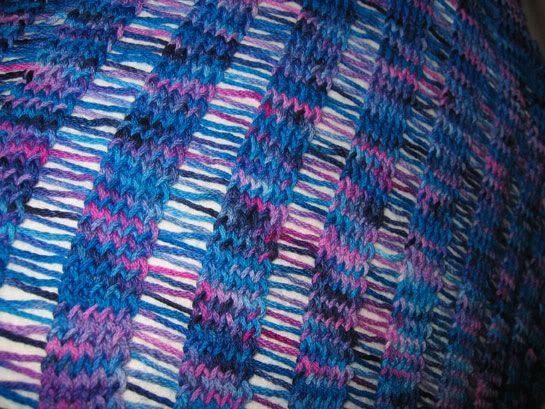 Next project, a baby blanket, with yarn that should be on its way soon. Hope everyone had a wonderful holiday season!